Jobs in Paris : Babysitting and Tutoring Position with Be My Nounou
A Babysitting Job with Be My Nounou  consists to spend time with children between the ages of 3 to 12 years old,  mostly after school and have fun with games and activities in your own language.
The goal is for the children to learn a new language with their babysitter while having fun!
Our Jobs in Paris are available in all the area of Paris (arrondissements) and close suburbs.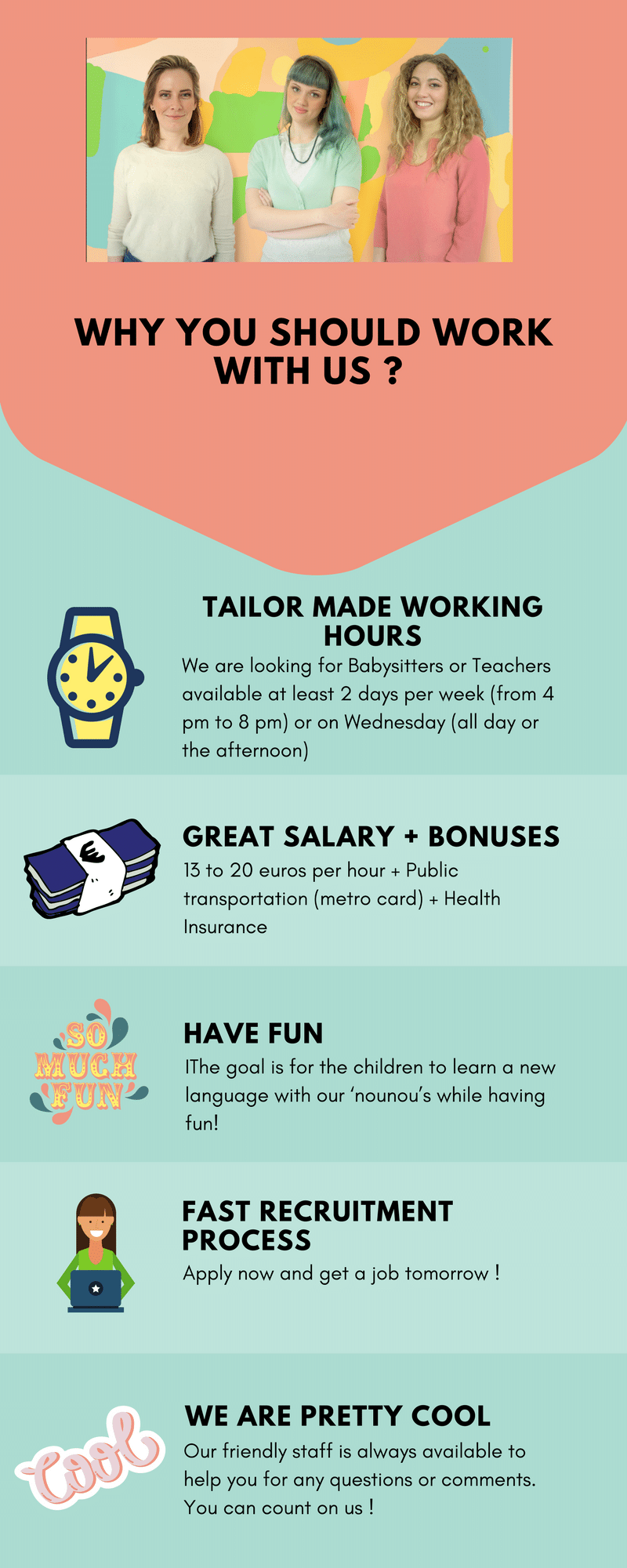 REQUIREMENTS TO WORK WITH US
• You are at least 18-years-old
• You are a native speaker or bilingual (English, Spanish, Japanese… or other foreign languages)
• You have previous experience working with children
• You are an EU citizen or holder of a relevant VISA to work in France (length ; 4 months at least)
• 3 references (previous manager or families, professors, etc.)
• Clean criminal record
We arrange meets-up (wine events, museum. . .), help with roommate searches, hold workshops and much more ! You will benefit for ongoing support, information and opportunities to meet other babysitters and teachers who work for Be My Nounou in Paris (Wine events, picnic, treasure hunt…).
Our friendly staff is always available to help you for any questions or comments. You can count on us !
To find your new job in Paris, you can apply here.
TAG
Jobs in Paris and suburbs. Babysitting Position in Paris. Childcare position in Paris. Student Jobs in Paris.