You're planning to study or work in France? One of the questions that you must ask yourself before you're settle in is how to open a French bank account when you are a foreign student? Be My Nounou answers to your questions and give you some suggestions and tips to start your Parisian adventure off to the flying start!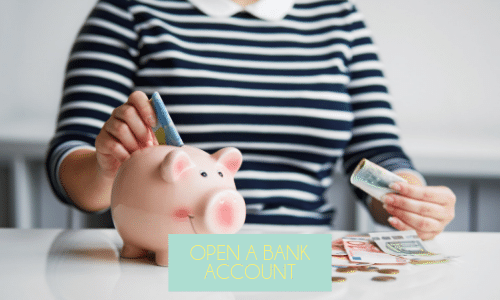 Choose a bank to your image
Because you are young and a student, you do not have the same needs as an adult in the working life. It is therefore important to ask yourself the right questions to find the bank that suits you. Make sure that the bank is close to your home or school, and especially that it matches your profile. In big cities, you will find a multitude of banks that have ATM's all over the streets. You can't miss them! You can go to one of the 8 largest French banks such as BNP Paribas, Société Générale or La Caisse d'Epargne. Also know that if you decide to subscribe to a conventional bank, you will have the opportunity to apply for a loan to finance your studies.
The advantage of opening a French account is:
Facilitate payment of wages by your employer
Deposit and withdraw money from any ATM bank
Make online and in-store purchases
Make payments by phone or internet.
If you are connected to your mobile phone, you also have the possibility to open an account with an online bank such as Boursorama Banque, N26, or Hellobank that allow access to your mobile account 24/7. If you are organized, know that you can open a bank account from abroad. Some banks like La Banque Postale and HSBC are the best plans for international students in Paris.
Good to know : If you already have a European bank account, then you will not need to create another one since it is possible for the agency to transfer your money monthly to this account. Please note that reception delays can be lengthened.
Inquire about the offers
Before you leave, find out about banking offers. There are hundreds of them, but some are still very beneficial for foreign students. Online banks offer free of charge on almost all of their services: 0€ visa card, no account fees, free daily transactions. And that for the entire term of your banking contract! If you go to a traditional bank, many offers are available for young people between 18-26 years. You will benefit from preferential rates, a credit card ranging from € 1 to € 5 by month, and a customizable overdraft the first year.Whatever your choice is, know that many banks offer a welcome bonus ranging from 50 to 120 € for any account opening.
Build your file
To speed up the opening process, check before each appointment for an account opening that you have all of these documents:
ID (ID card, passport, driver's license)
Proof of address in your name (EDF invoice, rental agreement, rent receipt, telephone bill)
Certificate of schooling or proof of employment (payslip, employment contract)
VISA
A minimum payment in cash (the amount varies depending on the bank)