Before enjoying Parisian life's gladness, be sure to be well protected. Whether you are a European or not, some health insurance are compulsory for all student in France. Be My Nounou helps you to prepare your application. After you move to France, you are legally obliged to have health insurance in France to have access to the French healthcare system.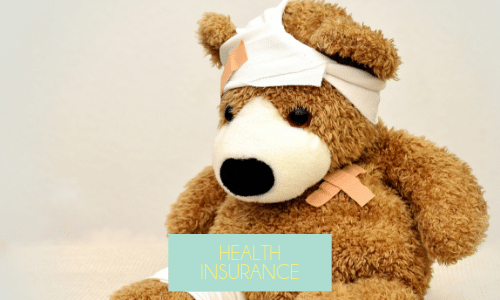 If you are a EU/EEA citizen or a foreign student, you must register on ameli.fr in order to benefit from the payment of your health coasts during your studies. French health insurance (sécurité sociale) will allow you to benefit from the reimbursement of a part (it doesn't cover 100 percent of medical costs) of your health expenses (doctor, dentist, ophthalmologist, pharmacy, hospital care…) directly in your bank account.
Good to know: If the length of your studies in France does not exceed 3 months, you don't need to join a health insurance. Instead, subscribe for a travel insurance to get optimal coverage in case of a medical emergency.
Also know that if in parallel of your courses, you have a student job where you work at least:
60 hours per month ;
10 hours a week,
you do not need to affiliate to health insurance for foreign students during your studies.
If you want to top up your insurance coverage (optional), you can subscribe to a private health insurance supplement called in France "mutuelle": you will see the other part of your expenses reimbursed (in whole or in part) by the mutuelle.
When signing a contract, Be My Nounou's agency offers you to subscribe to the company insurance, AXA.
You also need to nominate a doctor in France near where you live who will oversee your medical care and co-ordinate your medical records. Ask colleagues or neighbors for recommendations, look in allo-medecins.fr or on CPAM's annuairesante.ameli.fr.
Despite all the pleasure of studying abroad, a glitch quickly happened. If you are a EU/EEA citizen, don't forget to apply for the Carte Européenne d'Assurance Maladie (CEAM). Ask for it at least a month before your arrival in France. You can claim benefits for medically necessary care during your stay.
Note to yourself: Flight cancellation insurance for airline tickets can also be useful if you don't know yet if you will extend your experience in France or if you don't know your return's date.
Some documents will be asked for you to give your carte vitale:
ID (Passport, identity card)
Title of stay
Proof of schooling or proof of work
IBAN
Family booklet or copy of the birth certificate
Identity photo