How to apply for babysitting jobs in France?
As you may know find a job in a foreign country is not an easy thing. A lot of people give up very quickly. To much bureaucratic stuff to fill out, lack of French language skills … It's why you need to be organized. Most of the time you want to apply for babysitting jobs, but you don't know where to start. Be My Nounou gives you 3 keys to find a job in France.
Step 1: Be smart use Social Media and job boards.
You are probably on your phone four hours a day, so use it! You don't need to open newspaper to find your job. Most of the time you will find a lot of ads on Social Media. When you arrive in a new country don't hesitate to join Facebook groups. Social Network groups are also available for housing or good plans.  You can find a Facebook group in your city for example "bon plan Marseille".
Don't hesitate to check the job boards online! Sometimes you will need to have a profile such as LinkedIn but it is easy and you can make it in less than 5 minutes! You will probably find some good informations to apply for babysitting jobs. If you want to apply for a nanny job you just need to go to our website!
Step 2: Make a great Resume (CV)!
First, you need a good CV. If you apply for babysitting jobs in English, you don't need to translate your resume and that's a good point for you!
Resume in France is a lot more concise. One page will be enough! You don't need to give personal informations such as your marital status. Mention it if you are bilingual! It always good to know!  Detail your previous experiences and your studies. Usually, French resumes are chronological.
If you apply for babysitting jobs through a childcare agency photo is an option. It's up to you. If you want to put a photo, make sure that you are not wearing a swimsuit, or you are not with three of your friends in the picture. Trust me it is not a good idea 😃
Applying for babysitting jobs in France means that you might be curious. It's always good to write your hobbies. Extra-curricular activities are always appreciated by Be My Nounou.  If you like dancing, cooking or painting, write it down! That can make the difference!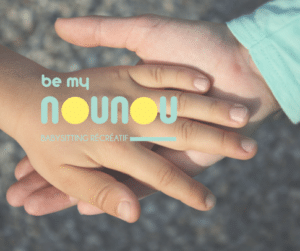 It is easy to apply, fill this form and we will call you back.
You must:
– Be over 18 yo
-English speaking or bilingual with a neutral accent. We check your criminal record and your previous experiences.
-You need a visa to be allowed to work in France.
Why you should work with  Be My Nounou ?
– You are declared. In France it is illegal to work "cash in hand".
-At Be My Nounou we believe in a fast recruiting process. You don't need to wait three weeks to get your answer. If you want to have fun in your own language, it's the place to be! Know that in France there are a massive demand for English speaker babysitter.  Being an English babysitter means play with kids, provide new activities and teach them a new language. Most of the kids are French but they learn fast!
-Part-time job and great salary 13 to 20 euros an hour! Important to live well in Paris.
-Need help to find a flat in Paris, apply for the CAF? Be My Nounou Team can help you!
-We are everywhere in France! If you need to move to Grenoble or Montpellier, we will find you another family!
-We will find you a job close to your home or school! Apply for a babysitting job is the simplest solution not to be all the time in public transportation.
-Part-time job is always a good solution when you need to find a job beside your studies! Usually you work after school 4 to 7pm! You can work Wednesday and holidays as well! We will be sure that your job works with your schedule.
-Join the community and work in an international team! It is always good to be part of an international community. We organize nice events !
-If you feel comfortable to teaching your own language, you can become an English teacher we will inform you when there are new positions available as an English tutor!
Finally, remember to look on the Internet, to make a great CV and to apply on our website Be My Nounou. With all these advices we are sure you will find a babysitting job in France! Don't be shy apply now!
For more informations visit our website https://www.bemynounou.com