Yes, you finally got your visa to come to France! Your dream comes true! If you are here to study or in a gap year you will probably need a salary. You can apply directly through a babysitting agency from your country, have an interview through Skype and secure a job straight away before you fly to France!
Where can you work with Be My Nounou – babysitting agency in France?
The babysitting agency Be My Nounou is now located in more than nine cities in France!
Paris: capital of France, if you like museums and drink café in "terrasse" you need to go there. Paris is an international city and you will find the most prestigious universities in the world such as La Sorbonne, ASSAS, Sciences Po …

Lille: Go North! Winter is coming! If you like French fries and beer this place is for you! Close to Belgium the location is perfect if you want to travel around Europe!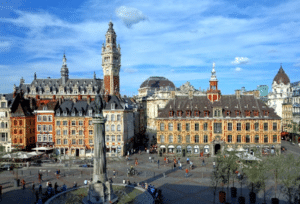 Bordeaux: Surf and Wine! This beautiful city is really close to the Atlantic Ocean. The transportations are clean and secure.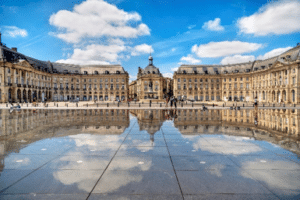 Aix-en-Provence: Sunshine and Party! Well known for the Aix-Marseilles University. ¾ of the inhabitant of Aix are students! This is the biggest University in France. 
Grenoble: Surrounded by mountains, Grenoble is perfect for skiing! If you like to practice winter sports you would like to stay there.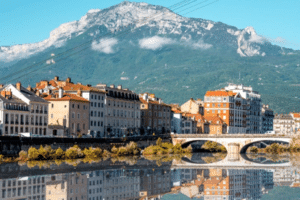 Lyon: Lyon is the Capital of the gastronomy. It's also well known for the OL Football Team. This city is really close to Italy and Switzerland (only two hours from Geneva)! Perfect to start your road trip around Europe! But first you probably need to apply at Be My Nounou babysitting agency to have some money 😉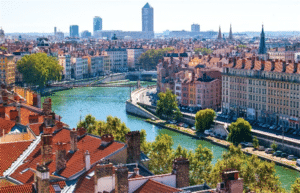 Nice: Dolce Vita! Palm trees and Mediterranean Sea! What else? Have you ever seen the French comedy Brice de Nice? the comic French movie Brice the Nice? In this movie you would see part of the city. The South of France is full of surprises! You will find beautiful beaches and lovely markets.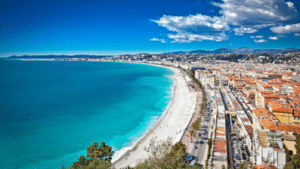 Montpellier: Only 10 km away from the Mediterranean Sea. Montpellier is much appreciated by students from everywhere! Montpellier is well known for some famous street art walls.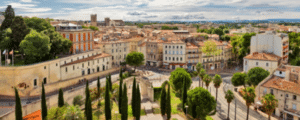 Toulouse: Always quoted as one of the most pleasant city to live in! Real estate is affordable, and the city is very close to Spain! Vamos!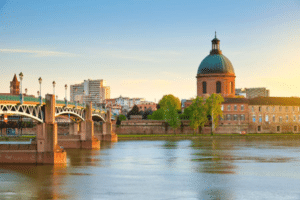 You have plenty of different cities to choose from! If you came for your studies take time to compare the campuses, the atmosphere and the price of the housing prices. There are really important criteria's to consider to enjoy student life. The Babysitting Agency Be My Nounou is everywhere!
No stress with Be My Nounou your Babysitting Agency
After finding your favorite city to live in France, why should you apply for a babysitting job? Well, it is quite simple, and you may have seen it on some Facebook ads already. Be My Nounou guarantees:
The stability of a Part-Time job: the family you will work with is looking for someone reliable and stable.
Provide you a decent salary: 13 to 20 euros per hour in gross (brut).
Be My Nounou finds for you the perfect family. We know, from experience, that it is not simple to find a job in a foreign country.  Be My Nounou works with more than 100 different nationalities! A lot of kids are French, so you can also experience a full immersion in a French family.
Top 6 requirements to work with Be My Nounou
Be over 18 years old
You need a previous experience with kids
3 previous references
Clean Criminal Record
Visa to work in France (except for EU citizens)
Native English speaker or bilingual
We are recruiting all year long! You will be part of the Be My Nounou Team, a great community of plenty different countries.
And remember creativity is the key! If you have a special talent like yoga, music, painting don't hesitate to apply! At Be My Nounou we believe in you and your creativity. With this babysitting agency you will have an Activity book to help you in any case! You will find stories, arts and crafts and cooking activities, all in English! You will receive this Activity Book each month by email.
We also organize some events around Paris. We can help you with the French administration and give you tips to start your new life in France! If you are interested in a babysitting job contact us at jobs@bemynounou.com. You can send your resume in French or in English or apply here.