There are hundreds upon thousands of blogs out there. Especially when it comes to Paris. As one of the world's best-loved cities, there are a fair few things to comment on — from food and shopping to culture and sightseeing.
Whether you're looking for dreamy inspiration or practical guides, expat blogs are a great source of information, for classic addresses or off the beaten path activities. Whether you live in Paris or are looking forward to visiting, here are the best expat blogs in Paris you need to bookmark.
Fashion Expat Blogs in Paris
An advocate for beautifully stylish living, English native Marissa titled her blog after her first address in Paris. Rue Rodier is not only a window into her own style, fashion, and Parisian living but also a look inside others. She hops from house to house interviewing artistic women whose style she loves. And if you crave some fashion inspo, Paris is a stunning backdrop for her contemporary fashion ensembles.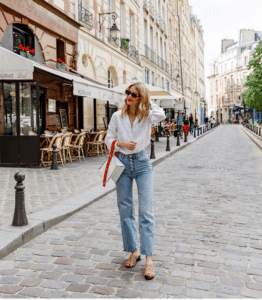 http://www.parisinfourmonths.com/
Perfectly polished and pastel hued, Carin from Stockholm is the human equivalent of a macaroon. Originally moving to the City of Light for just 4 months (go figure!) she fell in love with Paris and set about returning. Since 2013 she's documented her fabulous-looking Parisian life: think scenic fashion shoots on famous bridges and all the latest fashion accessories to hand. When it comes to expat blogs in Paris, she's fashion royalty.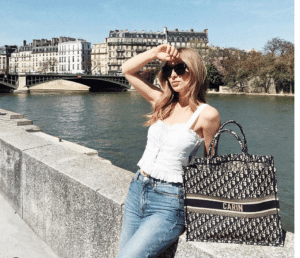 Best Foodie Expat Blog in Paris
http://www.lostincheeseland.com/
Lindsay Traumata was a journalist on a mission: to taste the best of Paris. She did, and did it so well that she wrote her own book, The New Paris, in 2017. Her expertise means she has access to the best restaurants, latest news and hottest topics. Sustainable farming, interviews with chefs, and a fool-proof best restaurants list, divided by categories. Pick any and you're on to a winner – Lindsay knows her stuff!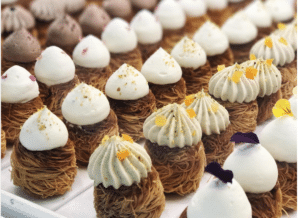 Best Expat Blog for Addresses in Paris
Unlock Paris
Kim Laidlaw knows Paris better than most expats, she's lived her for 10 years! Her blog Unlock Paris details the best of what the city has to offer – from reviews of art exhibitions to the best places to stay in Paris. That cool pop-up shop or prize-winning restaurant? Check out Unlock Paris, it's likely she's been there.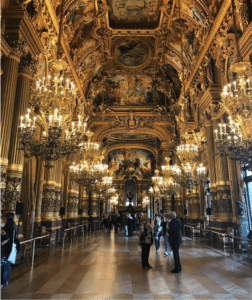 L'Instant Parisien
https://www.instagram.com/linstantparisien/?hl=fr
Not strictly an expat blog in Paris, but L'Instant Parisien is the definition of secret Paris… Boasting an Instagram account of 84K subscribers, they find the most surprising scenes and all those leafy corners that you won't see in the magazines. Where can you find them? You'll have to download their app for that!
https://www.messynessychic.com/
If an old, forgotten Paris is your bag, head to Vanessa AKA Nessy. From vintage boutiques to unique bookshops, her blog is a veritable Aladdin's Cave of treasure. She goes out of her way to hunt the unusual and report on them in a fun and poetic way. Her book Don't Be A Tourist In Paris was published last year, and it's safe to say, with Nessy, you won't be one.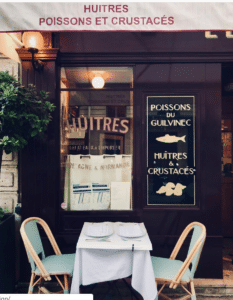 Yanique moved to Paris from New York in 2007 and never left. She loves a good burger, finding that perfect spot en terrasse, and tooling around town on her bike. Sound like your kind of girl? She makes it her business to find the very best spots for your trip, and updates her blog very regularly so you'll get the latest info. Plus, if you're thinking of moving to Paris yourself you can drop her a line to ask questions… hands down one of the nicest expat blogs in Paris!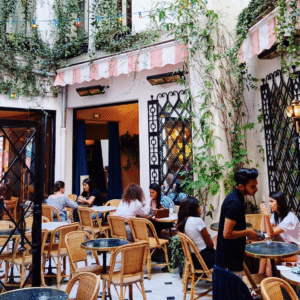 Best Expat Blog for Families in Paris
Claudette started Mama Loves Paris to find a way through her culture shock when she moved from London a few years back. Narrating the reality of what it meant to be an expat, Mama Loves Paris was Claudette's journey to falling in love with Paris. Today a collection of female expat writers contribute honest reviews and opinions to the blog. If you're travelling to Paris en famille Mama Loves Paris offers practical and fun advice for things to do with kids. And not the run of the mill stuff either!